Times Square Walking Tour
Visit the "Crossroads of the World"!
Learn Interesting Insider Stories
Private Version of Tour Available
Welcome to the Center of the Universe!
Times Square got its name from the New York Times building (The Times Tower). But, there's a behind-the-scenes story that will tell you how it wasn't that simple. Get the answers to the questions you've always wondered: How and why did the New Year's Eve ball drop tradition begin? How many Broadway theaters are there? There's only one way to find out.
Learn the history and significance of this special location
Experience behind the scenes Broadway stories
Find out why we named it Times Square
See where 1 million visitors cram together to celebrate New Years Eve!
Click the Tabs to Find Out More
Price
$50, but best value is the combo with our Hell's Kitchen or Grand Central food tours for a $25 discount
Tours require a minimum of 2 guests to open, and then single travelers can join. If you are a single traveler, and are having trouble booking, please email or call.
---
---
Meeting point
Upon your reservation, you will receive a confirmation with maps and best mode of transportation to get to your meeting point
---
---
Availability
Seven days a week, rain or shine
---
---
Group size
All tours are semi-private with 8 people or less
---
Difficulty
It is a walking tour, but the pace is slow and comfortable
---
---
Private Tour Option
All of our tours are available as private tours. Enjoy the same great tour with just your friends and family, and one of our guides. Get in touch to plan your tour today!
The neon lights are bright on this tour! Times Square is one of the most visited places on the planet, and with good reason. You will be electrified by the energy and excitement of this metropolitan hub from the moment you set foot on its streets. On this NYC walking tour, your personal guide will accompany you through the crowds and share stories of how this area earned its nickname "The Center of the Universe." Gaze upon the massive billboards and soaring skyscrapers as you wander through New York's famed theater district and learn how Broadway became the beloved cultural institution it is today. Find out how this iconic urban core emerged from decades of crime-ridden decline and became the glittering crown jewel of New York City.
This tour continues with a stroll down the world-famous Restaurant Row and into the heart of New York's most infamous neighborhood.
Looking for more? You can add on another NYC neighborhood tour and create a combo package with either our Hell's Kitchen Food Tour(opens in a new tab), Grand Central Indoor Food Tour(opens in a new tab), or opt for a triple combo with Hell's Kitchen and our Central Park Walking Tour(opens in a new tab).
Check Out What Our Guests Are Saying
---
This was our second Manhattan Walking Tour and was equally terrific!
This tour was great. Really informative and really laid back. You see a local side to NYC you would never normally see.
I really love this tour and the guides! Been to every single one! Full of knowledge when it comes to history and food.
---
Central Park Walking Tour
Greenwich Village Food Tour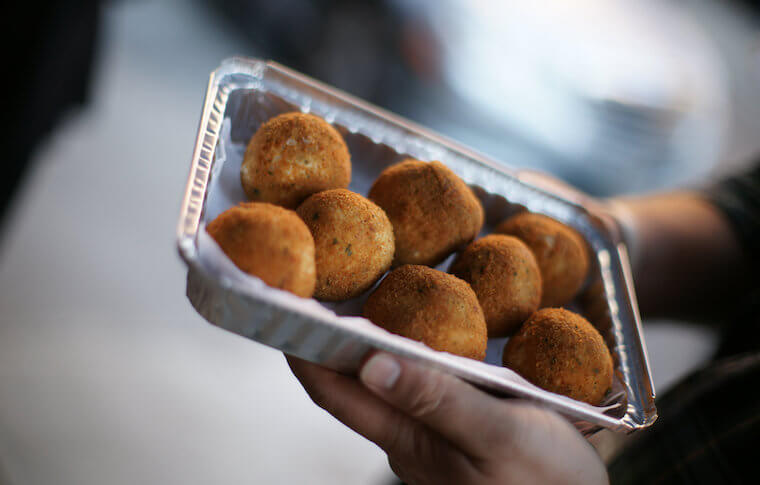 High Line Walking Tour + Greenwich Village Food Tour + Historic Downtown Walking Tour