Alex Drywa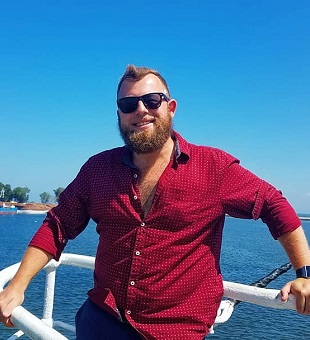 Being a third generation New Yorker, you would think Alex knew enough about NYC.
WRONG! After traveling and living abroad in Europe and Australia for 4 years, he came back to New York City on a mission to learn everything about the history and culture he always took for granted. He had so much fun showing visiting friends from across the globe around the city that he decided to become a licensed guide and share his knowledge with a broader audience on the best walking tour of New York.
Within minutes of meeting Alex, you will feel like you have known him forever – that's how comfortable he makes people who take walking food tours with him. He also loves finding the best craft beer bars and whiskey flights in New York, then passing that knowledge along to his guests. So whether you need a great NYC bar or fabulous restaurant, this is the guy to ask.
Annabel Alfariz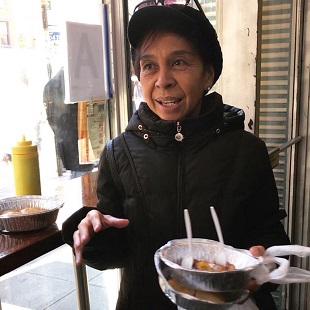 Don't let her demure stature fool you. Annabel is a giant ball of energy with an even bigger wealth of knowledge. She often thinks of what Alice might observe, had Lewis Carroll brought her adventures into NYC's Engineered Wonderland. Engaging fellow travelers in a joyful exploration of the city's surprises, her conversations touch on myriad discoveries, overlooked milestones, unsung pioneers, all the while pointing out NYC's best, often hidden, culinary delights. She is still pursuing her lifelong interest in mapping information and visualizing data, and remains involved in creative projects on educational game design.
Nancy Paris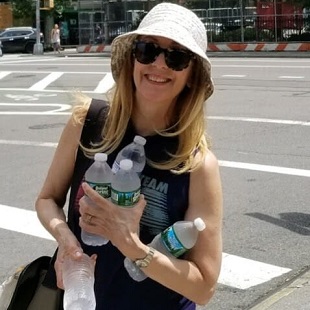 Nancy had been happily acting as a city ambassador to friends and family visiting New York – particularly Broadway – for years before following her sister ́s advice to actually "go pro" and become a licensed NYC tour guide. She enjoys the personal interaction of a walking tour with a small group and especially loves sharing the stories behind New York's famous landmarks and attractions. Nancy is also a professional dancer and choreographer and will pirouette down the sidewalk for you if you ask nicely. If your focus is dance and/or theatre, be sure to request Nancy by name as your tour guide.
Jillian Courtney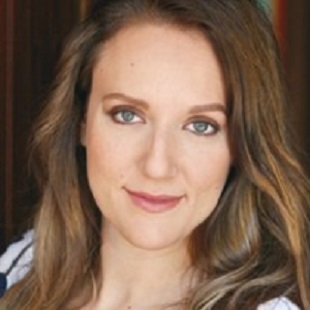 Jillian Courtney thinks tours are a good time! She loves making new friends and showing them around New York City; the secrets, the ins, the outs, the food! Jillian is an extreme extrovert, a tour with her is like a tour with a fun old college friend who is a blast to hang out with and just happens to know all the history and all the best places to eat. By the end of the tour, you'll not only know who settled the neighborhood, when, why and how- you'll probably also see pics of Kale her 70lb Doberman/Roti mix and you'll have swapped favorite recipes/knitting patterns. Jillian holds an MFA in Acting from the FSU/Asolo Conservatory. She loves meeting humans, learning and exploring. If pressed Jillian will tell you that Greenwich Village- America's bohemia is her all time favorite neighborhood.
Jennifer Andres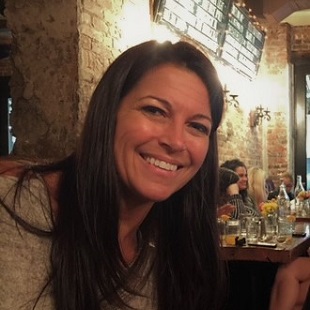 Jenn has been living in NYC for 8 years and is also a Singer/Dancer/Actor. She first got interested in becoming a tour guide after working in the new One World Observatory. Armed with the knowledge learned from working there and her further explorations of NYC, she decided to take the test to become a tour guide and then became a walking tour guide. It is her favorite job outside of the theater. Her love of history and NYC is what drives her to continue learning new information. Her favorite parts of the city are Greenwich Village and Historic Downtown both of which are steeped in history and fascinating stories.
Billy Nemec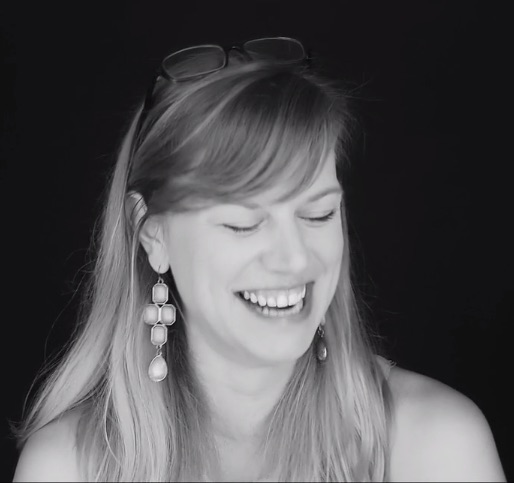 Emily Hoff is a science writer and historian who has called nyc home for the past seven years. When she's not touting the good, the bad, and the wonderful chaos of her enthusiastically adopted home, you can find her writing exhibits at the American Museum of Natural History, cavorting with the sharks and rays at the NY Aquarium, or frantically typing away on her laptop. Her first book, Scenic Science of the National Parks, is due out from Penguin Random House in March 2020. Emily is here to answer all the hard hitting questions like why is there so much garbage (we need it for island-building purposes) and are those pigeons actually dinosaurs (oh yeah!). Let's take a tour!